Will You Ever Practice Again After Your Los Angeles Medical Fraud Charges?
The Obama Administration is "on the hunt" for doctors, chiropractors, dentists, and other providers who violate Los Angeles Medicare fraud laws.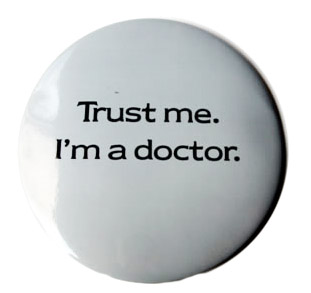 If you or someone you care about recently got swept up into that dragnet – or if you have come under investigation – you are obviously panicked about your potential punishments:
• The lifestyle changes that you inevitably will have to make;
• The numerous and perhaps public apologies you may need to make;
• The general uncertainty of the days, weeks, months ahead.
On a deeper level, after the smoke from your Southern California medical fraud case clears, you still need to make a living and provide for yourself and your family. But if your medical, dental or chiropractic license gets stripped by the state due to the charges, what will you do? How will you be able to make ends meet? Will you ever again be able to utilize your technical knowledge to help patients heal and eliminate disease and suffering (why you got into your business to begin with!)?
It's important to at least surface questions like these at the beginning of the process, so you have a full view of everything you are up against. When questions like "what will I do if my license gets revoked?" linger in the subconscious, they create a kind of permanent uncertainty and stress, distract your focus, and potentially drive you to make poor decisions.
As any Los Angeles criminal defense attorney who handles cases like Los Angeles insurance fraud, Southern California credit card fraud, identity theft, etc will tell you: our "worst case scenario" fears are often worse in theory than they are in practice. In other words, it's dangerous to perseverate over what might go wrong. The more ambiguous your fears, the more they will likely haunt you.
A subconscious "back of the mind" feeling, like: "I'm going to lose my license because of this and then I'm going to starve and be out on the streets," may drive you to panic and take irrational actions. But if you actually took that worst case scenario and played it out – tested it for realism – you might be surprised by the kinds of resources and opportunities that your future may still hold.
For instance, say you do lose your license. Now, you no longer can practice oncology or orthopedic medicine or whatever you practice now. You might need to find another way to pay the bills. And or your spouse may need to pick up some slack. BUT… you might be able to cut down on expenses without necessarily hampering your lifestyle. You might be able to win your license back after a few years, depending on agility of your Los Angeles medical fraud attorney. Or you might be able to finally pursue a hobby or some other hidden career aspiration that you've let lie dormant for years. In other words, the odds are that your "worst case scenario" outcome will not be as desperate as you fear it could be.
Step one to getting everything under control is to get proper legal counsel. Attorney Michael Kraut of the Kraut Law Group (Local: (323) 464-6453 Toll Free: (888) 334-6344) can provide a free and confidential consultation about your fraud case and help you begin to regain control and equilibrium.