Three Cautionary Tales: Drivers Make DUIs Obvious
Poor motor skills, the smell of alcohol and red eyes are all signs that someone could be DUI in Los Angeles. But police officers don't always have to use those clues to know that something is wrong; the situations themselves can make it pretty obvious that the drivers have a problem.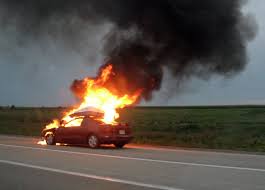 •    Ronald Brundige, age 26, of Depauville, New York, was pulling a car behind his vehicle when police stopped him on September 20th. They noticed what Brundige apparently did not—the car he was pulling was on fire. The officers towed Brundige off to jail, charging him with DWI, aggravated unlicensed operation and refusing to take a breath test.
•    People who want to avoid DUI charges should try not to do anything that will attract police attention. A 16-year-old teen from Virginia learned that lesson the hard way when he drove into a lake near his home. The teen and a friend had been drinking by the water, but when they decided to leave the young driver put the car into reverse gear by mistake. The vehicle went backwards 25 feet into the lake.  The teens made it out safely, but police had to send a rescue team to get the car out of the water the next day. The teen is now facing DUI charges.

•    Police charged a 55-year-old woman in upstate New York with DWI, aggravated DWI and making an unsafe lane change after she hit a parked car in Syracuse, New York. Sharon Bidell's case was unusual because she told officers that the 1965 Nova she was driving was 'not my drinking car." (Implying, it seems, that she does have a different vehicle she uses when she knows she'll be DUI.)
The impact that DUI arrests can have on people's lives is no laughing matter. California's Vehicle Code 23152 (a), lays out some pretty stiff penalties for even a first time, misdemeanor DUI. A convicted DUI driver may have to pay up to $1,800 in fines, penalties and court costs, spend up to two days in jail and lose his/her license for six months.
Designing and executing an effective defense against DUI charges (even simple ones) is not intuitive. Fortunately, you can trust the seasoned, highly successful Michael Kraut. Call a DUI lawyer in Los Angeles with nearly two decades of experience.