Signs That You Might Need a New Los Angeles DUI Lawyer
You've already retained an attorney for a DUI in Los Angeles charge, and you're hoping that your first few uncomfortable experiences with the attorney (or his or her law firm) were just a hiccup.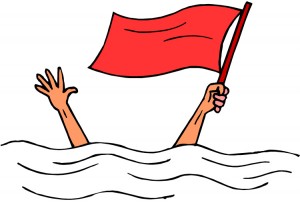 But you're not so sure.
No lawyer is perfect. Your case might just be very hard to manage. That is, the police may have such compelling evidence against you that your best-case prognosis would still be pretty grim. For instance, maybe you hit another car and then later tested to have a BAC of 0.20% – two and half times the CA DUI limit. In addition to the DUI, you also have a hit and run charge and a charge of resisting arrest. So if you expect that your charges will be dismissed entirely, your goals may be too aggressive for any lawyer to meet.
On the other hand, the following 3 "red flags" might indicate that something is wrong with the relationship with your lawyer and that something needs to change:
1. The law firm is super, super slow getting back to you.
Every time you call the office, you speak to a different person who needs to be reminded about the particulars of your matter from the ground up.
2. You just "get a bad vibe" every time when you talk to your attorney.
You can't exactly put your finger on what's wrong. But our intuitions are often able to pick up on information that our conscious minds miss. As the expression says, "trust your gut." If you sense something is odd, try to articulate what's wrong by writing it down.
3. You've spoken to another Los Angeles DUI lawyer about your situation, and he or she has been appalled by what your current attorney is doing.
If you want a second opinion, please connect with Harvard Law School educated Los Angeles DUI lawyer, Michael Kraut of the Kraut Law Group. Mr. Kraut is an ex-prosecutor – he achieved a level of Senior Deputy District Attorney before changing career directions and representing criminal defendants.
One of the reasons why so many defendants like working with Mr. Kraut is that he is an excellent communicator. He answers his clients' questions, when they need help. He customizes the defense experience, and he's passionately devoted to helping his clients achieve not just excellent results but also peace of mind. Free yourself from the frustration and uncertainty: get a second opinion from the Kraut Law Group.
Call attorney Michael Kraut at (323) 464-6453 for help if you've been stopped for DUI in Los Angeles. Or Contact our team online. We're located at 6255 Sunset Boulevard, Suite 1520, Los Angeles, California 90028.