Pasadena DUI Celebrity News: Omar Gooding, Nickelodeon Child Star, Makes Plea Deal for DUI
A Los Angeles DUI charge can be a decidedly unpleasant experience. This is true, whether you're an ordinary working guy, a big league athlete, or a former child star.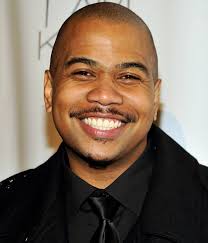 Consider, in that context, what's happened to former child actor, Omar Gooding — the younger brother of Oscar-winning Actor, Cuba Gooding Jr.
Last October 20th, police arrested the 36-year-old Gooding in Los Angeles for DUI, after officers saw him run a stop sign. Gooding once hosted a show called Wild and Crazy Kids on Nickelodeon (during the 1990s), and he was also featured in Smart Guy and Hangin' with Mr. Cooper.
The police allegedly found weed on him, and they arrested him for alcohol and marijuana DUI.
So, what happened next?
Prosecutors initially charged him with possession of marijuana and Los Angeles DUI, but Gooding and his legal team pled down the charges. Gooding agreed to plead guilty to the charge of reckless driving. As punishment, he will have to attend Alcoholics Anonymous and Narcotic Anonymous classes and face two years of probation. Gooding will not get any jail time.
Of course, the armchair psychologists were more than happy to dish out explanations for why Gooding got into legal trouble in the first place.
• "He was frustrated because he wasn't getting more acting gigs."
• "He was tired of living under his brother's shadow"
• Etc.
Obviously, playing armchair psychologist is neither fair nor particularly helpful. As we've discussed many times on this blog, DUI cases are sometimes fiendishly difficult to understand, both logistically and psychologically.
The key to moving forward after a DUI is empathy. Try to understand what you are feeling, what you are needing and what would be most useful and nurturing. Also, consider calling Attorney Michael Kraut and his team today with the Kraut Criminal & DUI Lawyers for a free and thorough consultation about your Los Angeles DUI defense options.
If you have been arrested for driving under the influence in Los Angeles, please contact Los Angeles attorney Michael Kraut for assistance by phone at (323) 464-6453 or online. Our offices are located at 6255 Sunset Boulevard, Suite 1520, Los Angeles, California 90028.