Metaphor for Learning Your Loved One Stopped for Pasadena DUI: Radiation Reported in Japanese Baby Formula
No one ever expects the call.
When you find out that someone you love – a husband, wife, child, close friend – was pulled over for driving under the influence in Pasadena, your mind reels. What happened? Is he/she okay? Was anyone else hurt? What were the damage? Where are victims now? Questions like these flood your brain and overwhelm you.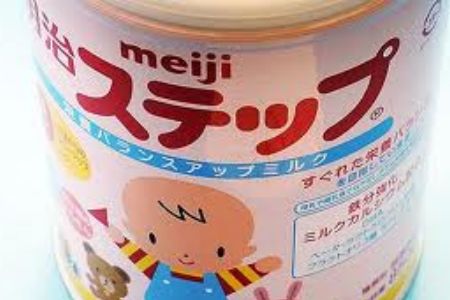 In many ways, it takes just a simple announcement – a teensy bit of information – to radically change your perception of your long term relationship and of your life going forward.
Absent a dramatic metaphor, this discussion has been boilerplate. Of course, a Pasadena DUI charge will change your life and the life of everyone of your family. Of course, if you get convicted of violating California Vehicle Code Section 23152 (a) or 23152 (b) (or the injury DUI laws 23153(a) or 23153 (b)) life is going to be different and scary. You may face jail time, massive fines and other costs, insurance problems, driver's license suspension, etc.
But those descriptions don't really get at what it really feels like to be on the inside of a DUI defense situation.
Fortunately, we can turn to the Japanese for an appropriate metaphor.
Two weeks ago, a Tokyo-based infant formula company, Meiji company, issued a recall of 400,000 cans of formula because of fears that the baby food contained radioactive cesium. Officials are blaming the March 11 hurricane/tsunami that walloped Japan, which led to a multiple-core meltdown at a Japanese nuclear facility, which in turn may have indirectly contaminated the formula. Public health officials in Japan have been quick to reassure. But once the cat's out of the bag, panic naturally sets in.
Likewise, once someone gets arrested for Pasadena DUI – irrespective of the circumstances – panic sets in.
What do you do? Who can you call? Why did it happen? How can it never happen again?
To make sense of all these questions, speak with an experienced, highly respected Pasadena DUI criminal defense attorney at the Kraut Criminal & DUI Lawyers (790 East Colorado Boulevard, 9th floor, Pasadena, California 91101 Phone: (626) 345-1899). Attorney Kraut understands DUI law from both sides. For 14-plus years, he served as a prosecutor, during which time he prosecuted many Los Angeles DUI cases. Now, in his capacity as a criminal defense attorney, the Harvard Law School-educated Mr. Kraut works tirelessly to educate his clients and help them build the stiffest and most strategic defenses possible.

If you have been arrested for a DUI in Pasadena or you are under investigation for driving under the influence in Southern California, please contact Los Angeles criminal defense attorney Michael Kraut for 24/7 assistance by phone at (323) 464-6453 or toll free at (888) 334-6344 or online.