Los Angeles Bankruptcy Case Pits Actor Nicolas Cage against His Former Business Manager
Nicholas Cage has long been one of Hollywood's leading lights. Unfortunately, a combination of overspending and possible Los Angeles embezzlement — along with the collapse of the global markets in 2008 — has beset the A-lister with serious financial problems.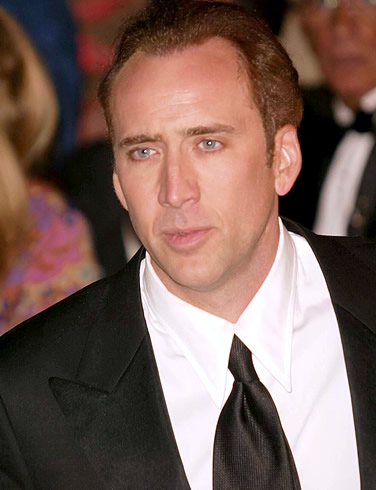 Cage will soon face off against his former business manager, Samuel Levin — the two parties have sued and countersued each other — over charges that include embezzlement in Los Angeles.
According to an AP story, Levin has accused Cage of engaging in no-holds-barred spending sprees — against his counsel — over the course of many years leading up to the banking collapse in the fall of 2008. The actor allegedly purchased 15 houses, 22 cars (including nine Rolls-Royces), a "flotilla of yachts," a pair of European castles, a Gulfstream jet, ornate jewelry and pieces of rare art, and other "exotic items." In addition, the actor allegedly spent lavishly on "Gatsby style" affairs at his various estates, further undermining his cash flow. Cage maintains that his business manager kept him in the dark about the state of his finances.
The legal battle between the actor and his former manager will surely soak up a great deal of media attention when it commences in February 2010.
Even an experienced white collar criminal defense lawyer in Los Angeles might be challenged by a case as complex and as public as this one. An extensive investigation into financial practices, accounting ledgers, and other records may be required to build a solid defense; and it can be quite difficult — even for experienced investigative teams — to determine the "truth" about such convoluted financial situations.
Charges of embezzlement are relatively common in Hollywood, where individuals with lots of liquid cash — such as movie stars and studio heads — rely on proxies to manage their day-to-day financial operations. If someone's convicted of embezzlement in Los Angeles, he or she can be charged with either a felony or a misdemeanor. Common punishments can include:
• forced restitution
• fines
• jail sentences
• loss of professional credentials and licensing
If you or a friend or family member has been charged with embezzlement in Southern California or a Los Angeles DUI, it may behoove you to speak with attorney Michael Kraut of the Kraut Law Group. Attorney Kraut boasts extensive experience with white-collar crimes in Southern California. He's worked on literally dozens of relevant cases — including a jury trial, which he argued successfully. He's a Harvard Law School alumnus and a former prosecutor for the city of Los Angeles. He has a natural acumen for the law, and he provides each client with compassionate and proactive representation.

If you have been charged or investigated with committing a Los Angeles White Collar fraud or grand theft in Southern California, please contact Los Angeles criminal defense attorney Michael Kraut for 24/7 assistance by phone at (323) 464-6453 or toll free at (888) 334-6344 or online.