Los Angeles DUI Community Takes Note: Man Facing Two Felonies After Hit and Run Death in West Covina
A felony Los Angeles DUI hit and run resulted in the recent death of a young woman in West Covina, horrifying the community and motivating a public cry for justice.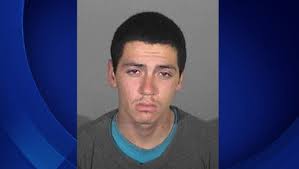 On December 30, a man named Raymond Alvarado fled from the scene of a crash after slamming into a small car, injuring both the driver and passenger. That passenger, Sherry Yu, ultimately died from her injuries
Police later arrested Alvarado and charged him with a battery of counts, including DUI causing injury, driving with a BAC level higher than .08 causing injury, a felony hit and run causing injury, and driving without a valid driver's license. He pled not guilty to all charges. If convicted on all accounts, he faces up to 11 years in state prison.
Based on a superficial read of the evidence, Alvarado might be facing an uphill battle. Assuming he did could the crash, what if he had stayed and called for an ambulance? Would the extra time have saved Yu's life? This is the kind of question he might have to answer in court.
It is never advisable to leave the scene of a crime. In California, any hit and run while under the influence is considered aggravated DUI, and the crime can be harshly prosecuted. If you get a DUI while driving without a valid license or driving while speeding, you could also face aggravated DUI charges. Depending on the circumstances, your extra sentencing could range from community service and rehabilitation to prison time and fines.
If you committed a hit and run while possibly DUI, seek qualified legal advice quickly. A Los Angeles DUI attorney like Michael Kraut of the Kraut Criminal & DUI Lawyers can help you achieve a solid outcome. Mr. Kraut spent nearly 15 years working as a prosecutor in similar cases, and his deep network within the Los Angeles criminal defense community – as well as his knowledge and skill — can help protect your rights and give you clarity about your options.
If you've been arrested for driving under the influence in Los Angeles, contact former-prosecutor Michael Kraut for assistance at (323) 464-6453 or online. Our team is located at 6255 Sunset Boulevard, Suite 1520, Los Angeles, California 90028.