Le'Veon Bell's DUI Charges May Not Result in Suspension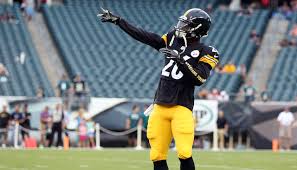 If you're facing DUI charges in Los Angeles, you may begin experiencing negative consequences before the court even hears your case. Consider, for instance, the challenges that confront Pittsburgh Steeler, Le'Veon Bell, who may face a two-game suspension and other sanctions from the league and from his club, as the result of a recent DUI arrest.
Authorities arrested Bell for DUI in August. After police pulled him over, he allegedly admitted to having smoked marijuana earlier in the day and to possessing a bag of the substance. He also allegedly claimed that he was unaware of the law prohibiting driving under the influence of marijuana, claiming he wasn't "high" enough for the drug to have impaired his driving.
The NFL's new substance abuse policy imposes a mandatory suspension on players arrested for DUI. The suspension occurs only after a player has failed to resolve the matter within the league's stated "grace period." Under this policy, Bell must resolve his DUI charge before November 1 to prevent a suspension from going into effect. However, he may receive a one-game suspension for marijuana possession, regardless of the outcome of the DUI case.
Bell's Legal Woes — Just the Most Recent among NFL Players
Bell is certainly not the only NFL player who has experienced a run-in with the law in recent months. High-profile cases in which the NFL has suspended or banned players include:
•    Ray Rice. After video footage emerged of running back Rice punching his wife in an elevator, corporate sponsors and fans alike expressed outrage and disbelief. Prior to the release of the footage, the NFL had only punished Rice with a 2 game suspension. After the revelation, however, the NFL suspended Rice indefinitely, and the Ravens terminated him.
•    Adrian Peterson. The Minnesota Viking running back faces allegations that he abused his 4 year old son by hitting him with a tree branch. The Vikings responded to the horrifying news by deactivating the player until he resolves his legal issues.
An arrest for DUI can be a serious legal matter that can have profound personal and professional consequences. A Los Angeles DUI attorney can help you defend against such charges and return to work as soon as possible. Contact the Kraut Law Group today to schedule a free consultation regarding your case.
Have you been stopped for DUI in Los Angeles, contact attorney Michael Kraut at (323) 464-6453 or online. Our team is located at 6255 Sunset Boulevard, Suite 1520, Los Angeles, California 90028.