DUI Drivers Hit The Wall, The Fence, Horse Trailers—And A Train
A collision with an inanimate object often brings to a halt the odyssey of a speeding and/or reckless driver suspected of a DUI in Los Angeles or in any other location.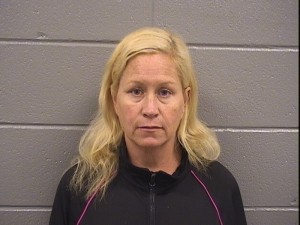 Take the case of 65-year-old Huyesin Oflu of Frankford, Delaware. Before police caught up with him in the early morning hours of Wednesday, August 26th, he had managed to cross a median strip and two lanes of travel on DuPont Highway. Oflu then hit a fence, but that didn't slow him down. He proceeded to ram two horse trailers, a fence (which he went through), a utility box and a road sign. Oflu's vehicle ended up in the parking lot of a convenience store, where Delaware state troopers found him. They charged him with DUI, failure to remain in a single lane, failure to carry proof of insurance and littering.
Local police arrested Anna Stafford, 45, of Western Springs, Illinois, after they watched her hit a retaining wall while attempting to turn into a driveway. According to the La Grange Patch, the officers had responded to reports of a car swerving all over Wolf Road. When they caught up with Stafford they found an open bottle of alcohol in her car. Stafford's subsequent arrest for DUI wasn't a new experience for her; this incident marked the fourth time police picked her up for DUI.
While a moving train doesn't exactly qualify as an inanimate object, the Union Pacific freight car that Brandy Jo Johnson slammed with her 2007 Honda minivan did bring her trip to an end. (The flashing railroad warning lights at the train track/road intersection had failed to stop her.) When they arrived at the accident scene, Franklin County police found Johnson's minivan on its side down a nearby embankment; Johnson, almost miraculously, did not suffer serious injuries. She will face DUI charges, however.
Do you need help defending against a serious charge? Call a qualified Los Angeles DUI defense attorney with the Kraut Law Group immediately.
Did you get arrested for a DUI in Los Angeles? If so, contact Los Angeles criminal defense attorney Michael Kraut for assistance by phone at (323) 464-6453 or online. We're located at 6255 Sunset Boulevard, Suite 1520, Los Angeles, California 90028.