DUI Drivers Can't Avoid Arrest with These Tactics
Drivers looking to avoid charges of DUI in Los Angeles have tried many creative ways to avoid an arrest. They can make excuses, plead with the arresting officer to let them off and threaten the police department with reprisals by powerful friends. These attempts to evade DUI charges don't work in the City of Angels, and they don't work elsewhere either.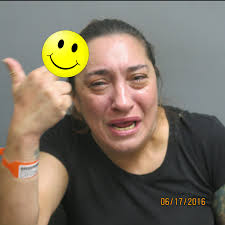 In the Chicago suburb of Riverside, Hazel Rojas didn't avoid DUI charges when she told the arresting officer that she had many friends in the suburban police force. But that may have been due to the fact that she allegedly had already used many different excuses to prevent her arrest.
Police first noticed Rojas' car when she reportedly neglected to go on a green light, then went 20 mph in a 35 mph zone. When an officer pulled her over, Rojas claimed that the alcohol he smelled was the result of her spilling alcohol on herself while serving customers at her workplace. But she reportedly failed the sobriety test and practically fell into the officer's arms.
She then demanded that police take her to the hospital because of a shoulder injury she had previously suffered. When physicians could find nothing wrong, the officers took her to the police station. She allegedly refused to cooperate during booking, spitting at them and making an obscene gesture when police took her mugshot.
None of it did her any good; police charged her with DUI, driving under the posted speed limit, illegal lane usage and driving under the influence of drugs. (Rojas apparently had diazepam in her possession when police picked her up).
Under California Vehicle Code 23152 (e), driving under the influence of drugs in California (DUID) carries the same penalties as DUI: probation for three to five years, fines and court costs, loss of driver's license and a possible jail sentence.
To respond effectively to your charges, call a qualified Los Angeles DUI lawyer with the Kraut Law Group today to schedule a free consultation.