DUI Arrest Leads To Brain Tumor Diagnosis
When police pull someone over on suspicion of a DUI in Los Angeles, they rarely find that the driver has a blood alcohol content that measures 0.0. While most people would be angry or upset if police stopped them unjustly, a woman in Frisco, Texas, should be thankful that the officers took action. The arrest set off a chain of events that probably saved her life.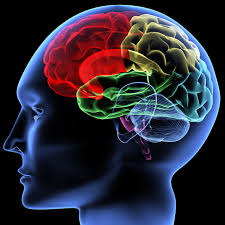 On July 31, Julie Cunningham hit a curb and crashed her car into a fire hydrant after dropping her kids off at daycare, according to KAGS TV. Despite the fact that the breathalyzer showed her BAC at 0.0, police arrested her for DUI, and she spent the night in jail.
Cunningham's family insists that she doesn't drink and isn't taking any medication, so police had no good reason to make the DUI arrest. But they do admit that when her brother picked her up from jail the next morning, Cunningham had slurred speech and no recollection at all of what had happened the day before.
Cunningham's family took her to the University of Texas Southwestern Medical Center, where tests revealed that she had a tumor the size of a lemon lodged in her brain. Surgeons removed it right away; while the growth wasn't cancerous, there is some evidence of abnormal cells in the area.
Cunningham has faced some difficult situations before; she enlisted in the Navy after 9/11, spent four years in the service and is currently raising four kids on her own. Although her in-hospital recovery after brain surgery took more than three weeks, there's one trauma she isn't facing right now; she has no memory of her arrest or her night in jail. Meanwhile, Frisco police officers haven't filed any DUI charges against her; while it's likely they will dismiss the matter, they do have to wait for the toxicology results before they can completely clear her.
Locating a seasoned and qualified Los Angeles DUI defense lawyer is a critical part of the process of reclaiming your life, your time and your peace of mind. Call ex-prosecutor Michael Kraut for a free consultation right now.
Did you get arrested for a DUI in Los Angeles? If so, contact Los Angeles criminal defense attorney Michael Kraut for assistance by phone at (323) 464-6453 or online. We're located at 6255 Sunset Boulevard, Suite 1520, Los Angeles, California 90028.