Driver Could Spend Half Century in Jail after DUI Conviction
When someone's convicted of a DUI in Los Angeles for the third or fourth time, the penalties can be steep and include up to 16 months in state prison. If a death resulted from that DUI, the punishment for the offender can rise to five years in jail.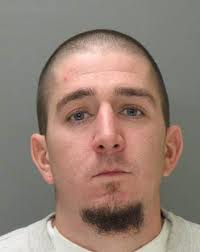 But California's DUI punishments are very light compared to those imposed by a Pennsylvania judge on a man convicted of DUI in his courtroom. Thomas Gallagher Jr., age 29, will be spending 20-50 years in prison after killing 18-year old Meredith Demko in an accident last July. The crash also injured one of the two passengers in Demo's car, although the injuries were not life-threatening.
Gallagher was speeding and weaving through traffic on the afternoon of July 8th when he rammed his Volkswagen Jetta into Demko's Toyota Prius. At the time of the accident, Gallagher was driving on a suspended license due to a previous DUI conviction. His blood alcohol content was measured at .26—nearly triple the legal limit—and he admitted consuming vodka before he took to the road. Just in case that didn't impair his driving skills sufficiently, Gallagher was using heroin at the time as well.
The sentence of 20 to 50 years in jail was the result of a deal with the Lancaster County District Attorney's office. Gallagher pleaded guilty to third-degree murder, DUI and related counts in return for a prison sentence that the local press is calling the longest ever ordered in the county for a DUI fatality.
What should you do if you or someone you love faces a serious DUI count? Will you go to jail? Will you lose your license? Call Los Angeles DUI defense lawyer Michael Kraut immediately to understand your options and craft a strategic response.
If police arrested you for Los Angeles DUI, you may feel scared and confused. Contact Harvard Law School educated, ex-prosecutor Michael Kraut for assistance at (323) 464-6453 or online. We're located at 6255 Sunset Boulevard, Suite 1520, Los Angeles, California 90028.