The Denver Post: Colorado Needs Tougher DUI Laws
Many state legislators hope that the new DUI law in California, which mandates ignition interlock devices for anyone convicted of a DUI in Los Angeles or any other part of the state, will help reduce the number of repeat offenders. California Vehicle Code 23152 already requires tougher penalties for anyone with multiple DUI convictions on their record.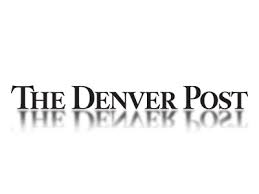 In some states, however, new laws have failed to discourage repeat DUI offenders. On September 14, the Denver Post published an editorial entitled. "Colorado's new felony DUI law needs another look."
The editorial pointed out that "long-overdue" legislation passed in 2015 brought Colorado in line with 45 states that already had felony DUI laws. But it said that the new law "too often results in letting repeated drunk-driving offenders get away from serving any real time—and away from the roads and the lives they put at risk."
Under the 2015 law, a fourth DUI conviction in a lifetime is a felony conviction and punishable by up to six years imprisonment; there is no mandatory minimum sentence, however. But a review of 316 felony DUI cases by a Denver Post writer found that judges are very inconsistent in applying the sentences. In fact, because the law gives judges more discretion in sentencing, some DUI offenders, who previously would have served at least a 60-day jail sentence for three or more convictions, are now getting away without any jail time at all.
Of the 316 drivers convicted of felony DUI, 25 got off with no jail time at all, while 30 percent received prison sentences and 48 percent received time in jail. But 22 of those sentences involved time in halfway houses, work-release programs, probation or sometimes home detention.
The Post editorial board called on Colorado lawmakers to change the law to ensure that repeated DUI drivers "do real time."
To develop an effective, evidence-based defense to your Los Angeles DUI charges, call Harvard Law School educated attorney Michael Kraut of the Kraut Law Group today for a free consultation.