Can New Antifraud Computer System Stop Medicare Fraud in Los Angeles and Beyond?
The Federal Government, under the Obama administration, has made a huge push to crack down on Medicare fraud in Los Angeles and beyond.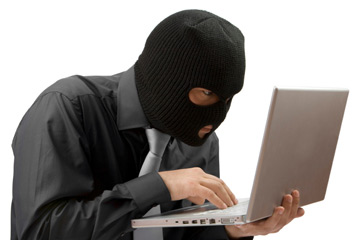 We've covered many relevant stories over the past few years, citing probably dozens of examples of big time busts. We've also discussed some of the scary consequences for the perpetrators of these alleged offenses. The typical way the government goes after fraud is known as "pay and chase." Investigators try to identify fraudulent payments from the system, track down the pilfered money, and then punish perpetrators and force restitution, if possible.
This way of preventing fraud is somewhat wasteful, and it is certainly very punitive.
There might be a new way.
A computerized system, known bluntly as the Fraud Prevention System, saved the federal health insurance program $115 million in 2011 by stopping, preventing, or identifying fraudulent payments in advance. Built by Northrop Grumman, the technology reviews all 1 billion Medicare claims before paying them out. Dr. Peter Budetti, an administrator for the program, told Politico: "In the first year of operation, flags from the system have initiated 536 new investigations, and data from the system have been used to support 511 investigations already in progress… As the system processes more claims over time, it will become more sophisticated at detecting patterns behind fraudulent activity."
If you stand accused of a crime like Medicare fraud in Southern California or insurance fraud or credit card fraud, the lessons are clear:
1. Investigators are getting more technologically sophisticated.
2. They are coming down on fraudsters harder than ever.
So far, the system has only picked up and stopped a small percentage of total fraud. Some estimates believe that health care fraud costs taxpayers tens of billions dollars annually — rendering the $115 million figure essentially a pittance. But it's clear that battle lines have been drawn.
So what should you do if you currently face a confusing and scary set of charges, including Medicare fraud?
After all, these charges carry steep penalties, including massive forced restitution, the destruction of your professional credentials, and serious jail time. Rather than panic, think strategically and get sound advice from ethical and knowledgeable sources.
The team here the Kraut Law Group would be happy to speak with you about your case and help you start making better, more informed decisions. Attorney Kraut is an ex-prosecutor of Southern California white collar crimes, so he has a personal understanding of the prosecutorial mindset, which he uses to help his clients build better defenses.