2 Crazy Recent Examples Extreme DUIs: a 117 MPH Crash and a 14th DUI Conviction
A Los Angeles DUI conviction carries severe implications, even with a "typical" first misdemeanor offense. However, "extreme" DUIs can be perpetuated when you engage in highly reckless behaviors or repeat offenses; or when you face charges like DUI manslaughter or murder.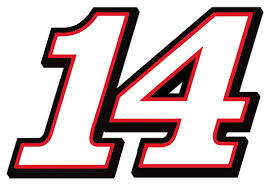 A 19-year-old Sonoma County DUI suspect represents an example of an escalated DUI case. On September 15, police arrested Isaac Elvira after clocking him at 117 MPH on Highway 101. When officers opened the driver-side door of his Mercedes, the underage driver literally fell out of the car. He now faces DUI, concealed weapon, driving without a license, and speeding charges.
In Montana, 63-year-old Edwin Cuch received his 14th DUI conviction after a 12-person jury deliberated for 20 minutes. Cuch presented a defense highlighting his efforts to overcome significant hardships. The judge imposed a 3-year prison sentence, shorter than the 5-year maximum for repeat DUI offenses.
In the state of California, extreme DUIs – such as those involving multiple offenses or convictions – come with higher penalties. These include:
•    Higher classifications of charges. Although a first DUI offense often represents a misdemeanor, courts may classify a fourth or higher DUI as a felony.
•    Longer jail time. While a first DUI with no additional citations carries a maximum sentence of 6 months, subsequent offenses can result in several years of prison.
•    Longer license suspensions. With each DUI offense, the length of license suspension increases by one year. Additional behaviors – such as speeding or reckless driving – carry additional suspension time.
No two Los Angeles DUI cases are the same. However, when additional exacerbating circumstances increase the number of charges or the severity of potential penalties, obtaining legal assistance becomes more important than ever. Contact the Kraut Law Group today to learn how we can help you achieve a fair and positive result in your extreme DUI case. Attorney Kraut is a former Deputy District Attorney for Los Angeles — a well respected ex-prosecutor who understands the prosecutorial mindset.
Did you get arrested for a DUI in Los Angeles? If so, contact Los Angeles criminal defense attorney Michael Kraut for assistance by phone at (323) 464-6453 or online. We're located at 6255 Sunset Boulevard, Suite 1520, Los Angeles, California 90028.